Kazakhstan
(Time Zone Distribution, 2023)
Tracklist:

1. The Custodians
2. King Of Tales
3. Farewell
4. Interception
5. Waiting For The Storm
6. Beyond The Line
7. Losing Ground
8. Distant Shore
9. Kazakhstan
TZ2450
Streaming / Download:


Reviews
"Even in 2023 Ricochet cannot be pressed into a fixed musical scheme, because their compositions sound too versatile. [...] Hopefully it won't take another 18 years until the next album of this creative formation."
ROCK IT! Magazine
"The band have certainly matured and evolved [...] The enjoyment I have gained from hearing their new album lies in the excellent balance between the heavier sections and the more balladic moments when their vocalist can let his emotional strengths shine through."
DPRP - Dutch Progressive Rock Pages
"...a pleasant exception in the uniformity of the traditional metal track. [...] Strong comeback, guys!"
DEAF FOREVER
"This album simply has to be listened to, and it is imperative that you experience with your own ears the good work done by Ricochet, a band returning from a long absence. Albums like this can really please both prog rock and prog metal audiences."
mlwz.pl
"The songs are always melodic; a variety of different tempos, as well as the characteristic time signature and key changes make the music varied. Musically, this album can be located in the transitional areas of progressive rock, classic hard rock and metal. I for my part am glad to have "rediscovered" Ricochet and hope very much for soon live activities ..."
STONE PROG
"What is decisive, however, is the independence in songwriting and presentation. To this ingenious performance I say: Congratulations, thumbs up."
RockTimes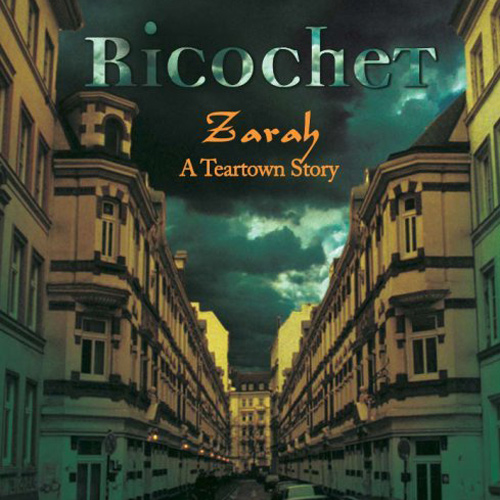 Zarah - A Teartown Story
(ProgRock Records, 2005)
Tracklist:

1. Entering The Scene
2. Teartown
3. Disobedience
4. Silent Retriever
5. Cincinatti Road
6. Caught In The Spotlight
7. Final Curtain
8. The Red Line
9. A new Days Rising
PRR 330

Reviews
"...auf höchstem Level, was das Songwriting angeht, und Instrumentalisten wie Frontmann bieten deutlich mehr als nur Durchschnittskost. Das Album bietet alles, was das Progger-Herz begehrt, Langtracks, instrumentale Achterbahnfahrten, vor allem aber Songs voller Emotionen. Ein dickes Lob."
eclipsed Rock-Magazin
"...außerordentlich ausgereift.... Trotz aller "progressiven" Attitüde [...] haben Song, Aussage und Gefühl stets Vorrang vor selbstgefälligen Spielereien... Mehr als überzeugend und eine der besten heimischen Genreveröffentlichungen seit langem. (10/12 Punkten)
Heavy oder was!?
"Sicherlich ist es schwierig, heutzutage noch etwas gänzlich Neues zu schaffen, aber RICOCHET lassen sich so schnell mit keiner anderen Band vergleichen. Trotz aller spielerischen Verliebtheit übertreibt es der hanseatische Fünfer aber niemals mit seinen akrobatischen Kabinettstückchen. Vielmehr wird großer Wert auf Emotionen, den roten Faden und songdienliche Strukturen gelegt. [...] Eigentlich muss ich es nicht noch einmal extra erwähnen, aber für alle, die eh' immer nur die Enden der Reviews lesen: Pflichtkauf.
Powermetal.de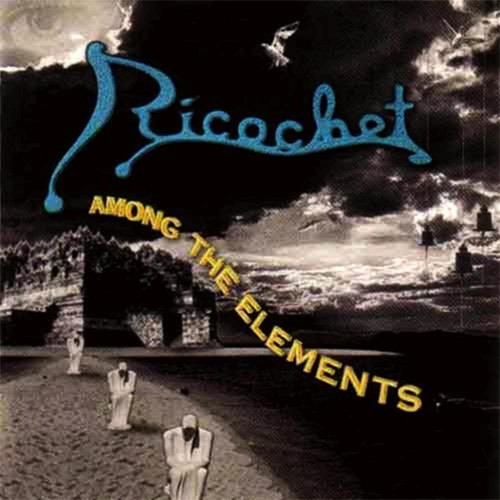 Among The Elements
(T&T / Modern Music 1996)
Tracklist:
1. Holy Bell
2. Among The Elements
3. Angels
4. Life
5. I Need An Answer
6. Visions End
7. I Can't Follow
8. Avalon
TT0016-2

Reviews
"Tolles Songmaterial, das schnell seine Fangemeinde finden dürfte. Rock- und Progressiv-Anhänger finden hier gut gemischtes Futter aus deutschen Landen."
ROCK HARD
"Ricochet glänzen auf AMONG THE ELEMENTS mit zweistimmigen Gesängen, abwechslungsreichen Rhythmen, sphärischen Keyboards und dem sicheren Gespür für die großen Melodien dieser Welt... ein lückenloser kulinarischer Genuss für den Prog-Feinschmecker."
Metal Hammer
"Poppig, eingängige Rhythmen paaren sich mit progressivem Einschlag. [...] 'Among The Elements' ist ein gelungenes Album geworden, welches auch durchaus sein Highlights hat [...] und daher einer Hörprobe allemal würdig ist."
Heavy, oder was!?